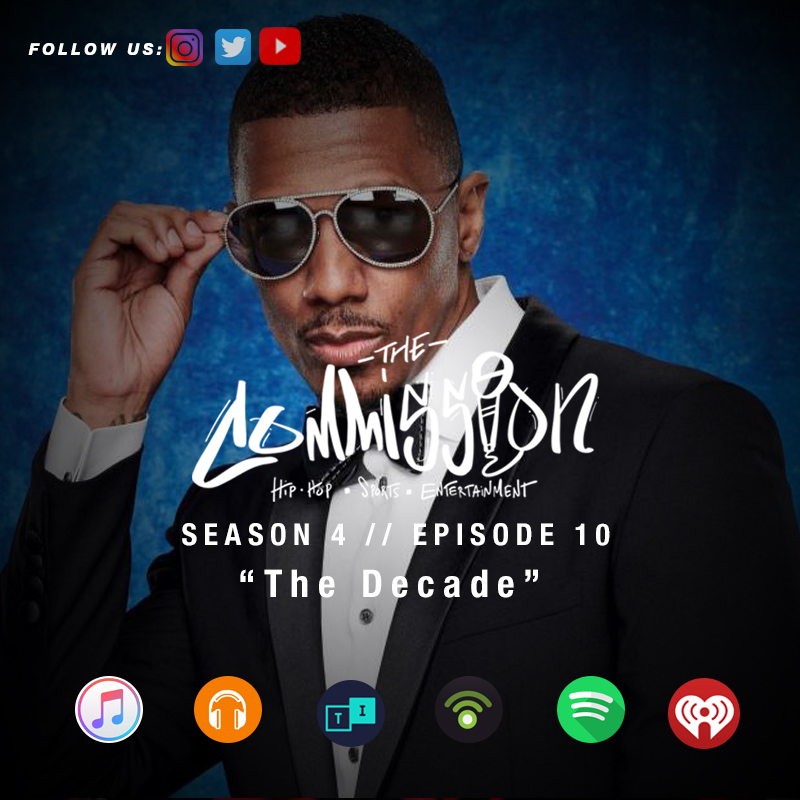 The Commission Podcast is back with it's second episode of the week. On this episode the gang talks Nick Cannon vs Eminem, the best albums of the decade, Netflix shows and movies, The Commission Playlist and more!
*The Commission Podcast Hoodies Available Now*
Follow Us:
Instagram: @TheCommissionPod
Twitter: @CommissionPod
iTunes, TuneIn Radio, Spotify, Google Play Music, Podbean, iHeartRadio & Stitcher: The Commission Podcast
Producers & Artist, to be featured on the show send all music, bios, and beats to thecommissionpod@gmail.com
*The Commission Playlist is available on Spotify & Tidal!